We are always looking for partners whose missions and visions align with with ours to collaborate on projects and learn from one another.
Interested In Partnering Or Collaborating With US?
Please make sure to include what you hope to achieve from the partnership. If there are any expectations from our end, and whether it is a long term or short term partnership. For sustainability reasons, we prefer partnerships that are long term focused. 
We also welcome partnerships aimed at Corporate Social Responsibility. And offer Volunteer vacancies at the Eco Hub Africa site for company volunteers provided there is an agreement as to the reason of volunteering and intended outcomes for the time dedicated onsite.
meet our current partners:
Under their partnership, we have been able to offer skills Education to 100+ kids, teens and youth at Eco Hub Africa over the last 5 years. And together, we continue to explore the right skills and opportunities to make available to beneficiaries of our skilling programs. 

World's Education For Kids E.V
OUR VISION: Every child on this earth has easy access to higher education.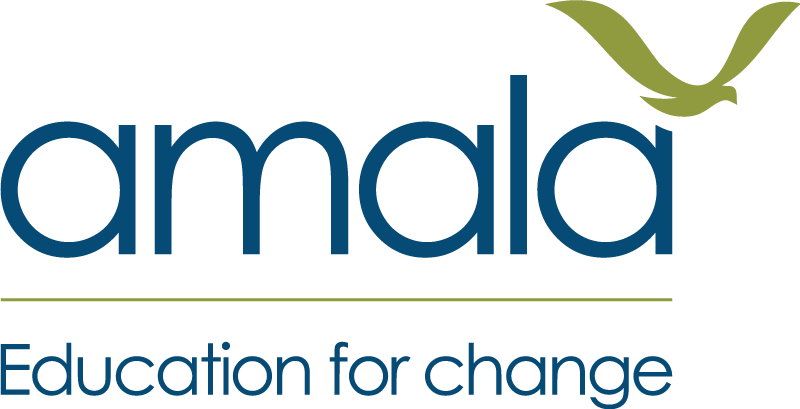 Amala Education
Our mission is to use the power of education to transform the lives of refugees, their communities and the world.
Amala has developed the first international high school curriculum for young people who are displaced. We also offer Changemaker Courses in areas such as Peace-building, Ethical Leadership, and Social Entrepreneurship.