Misadventures In East Africa
In "Misadventures In East Africa," Gashaw takes you on a captivating voyage, revealing highly engaging narratives derived from his personal experiences within the legal systems of Kenya and Ethiopia. These narratives come alive on the pages of this book, offering a firsthand account that will immerse you in the culture, challenges, and triumphs of these East African nations.

But this isn't just a travelogue. Gashaw's book is a thought-provoking journey that delves deep into the heart of Ethiopia's economy and politics. In a world where globalization and nationalism often clash, Gashaw's sharp analysis sheds light on how these forces shape East Africa's destiny. His insights are not only educational but also highly relevant to today's world, making this book a must-read for students, travelers, and policy makers alike.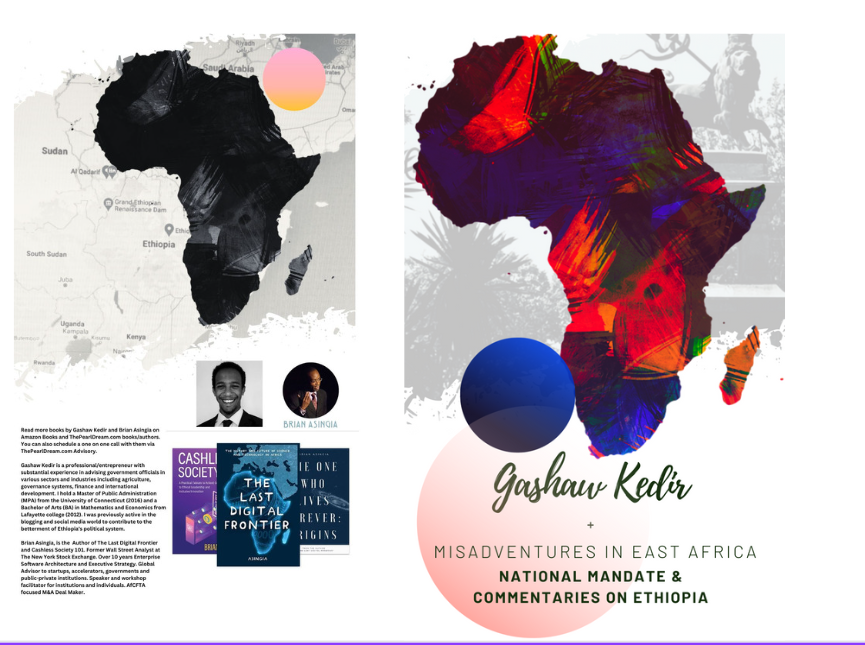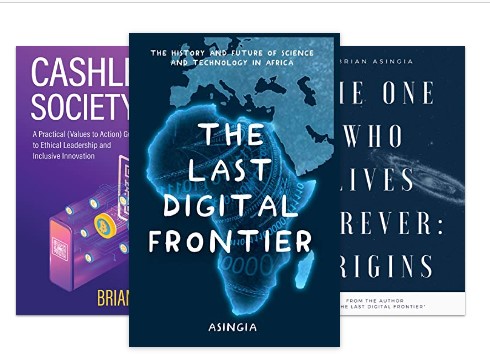 The Last Digital Frontier
This book tells a long overdue and timeless story of the rise of mankind in Africa, uncovers inventions and innovations across the continent throughout time, and paints a forecast of its digital revolution in the 21st century and beyond. The book provides a compelling historic and forward-looking exploration of "the last digital frontier" of access and inclusion, Africa, and its potential to lead, host, and create the innovation breakthroughs of the future.
The Last Digital Frontier, Cashless Society 101, Misadventures In East Africa and more..
The Pearl Dream Inc Amazon Book Series, feature Writers from all across the African continent and the diaspora.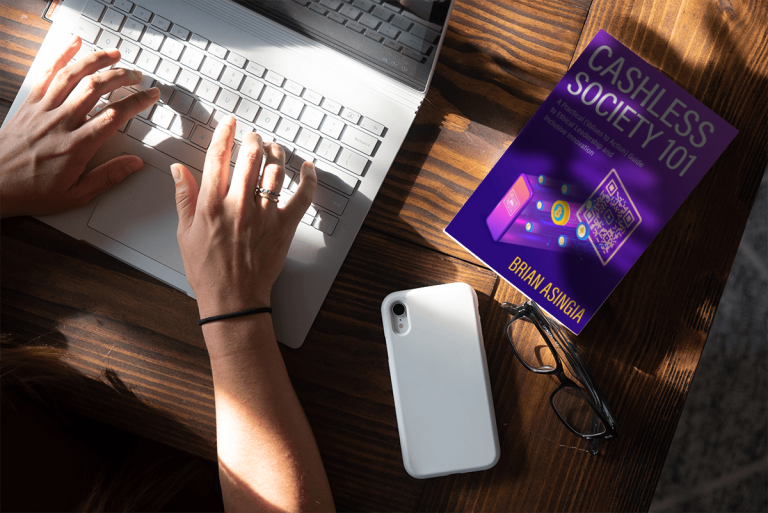 Cashless Society 101 - Brian Asingia
Asingia captures the essence of how humanity-first design and innovation can leverage technology in delivering meaningful solutions for the 21st century and beyond. By putting ethics and values first, automation, data privacy, cyber-security and other concerns of the future of work, education, health and finance can be approached in a sustainable way. Cashless Society is both an ethical philosophy and a technocratic ideal.